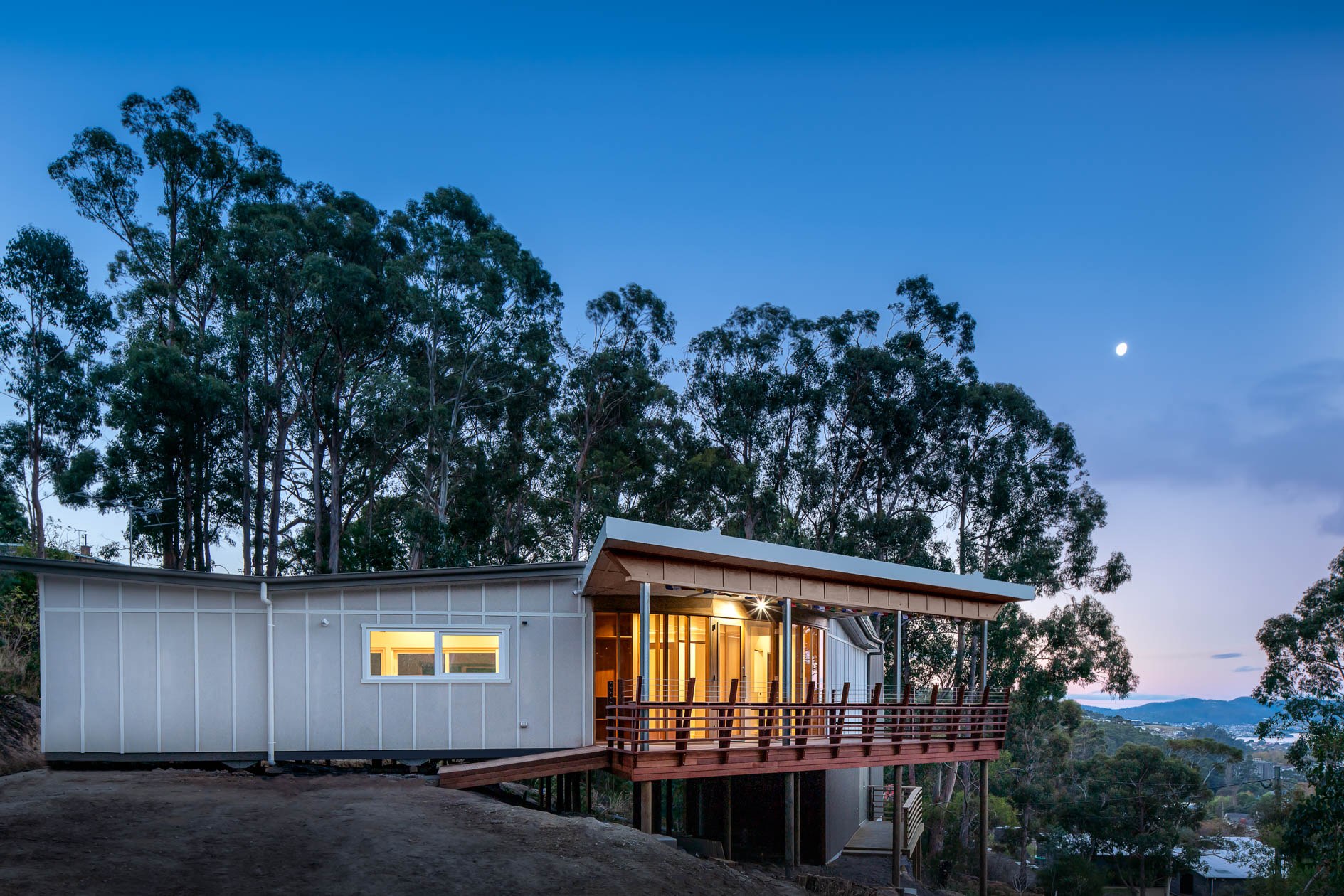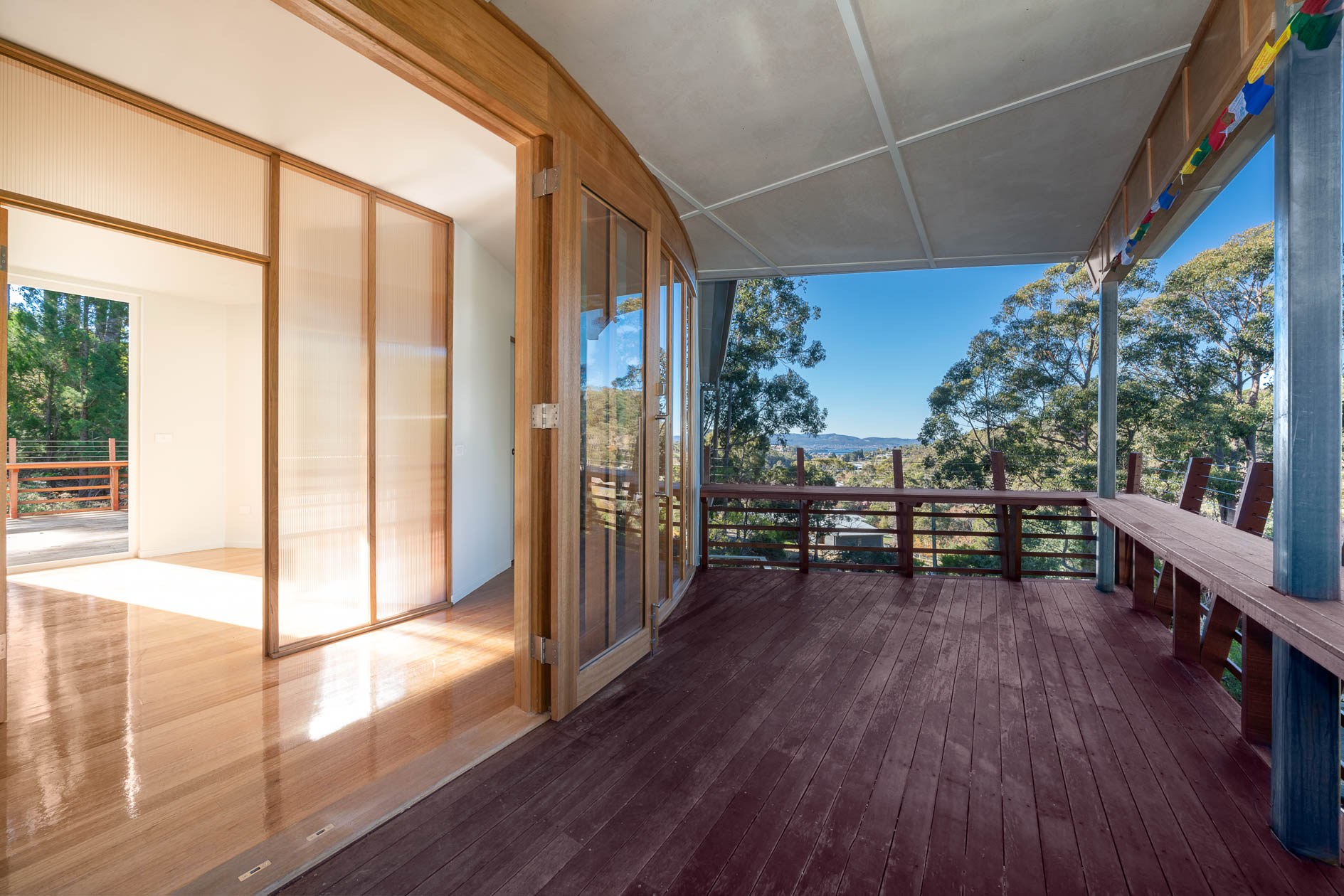 Nestled under the the rain shadow of Mount Wellington in the wooded part of South Hobart, the site was steep and heavily treed. We are used to difficult sites, our systems lend themselves to them and this new build was no different. The block has northerly aspects which we've taken advantage of with large sliding doors in the living area to capture winter sun. The south facing curved glazing entrance presents a peaceful and warm entrance to the home, while providing protection from prevailing winds. Bedrooms and bathrooms face north and have celestory windows to allow light to filter on different angles, giving the impression of space, daylight and well being.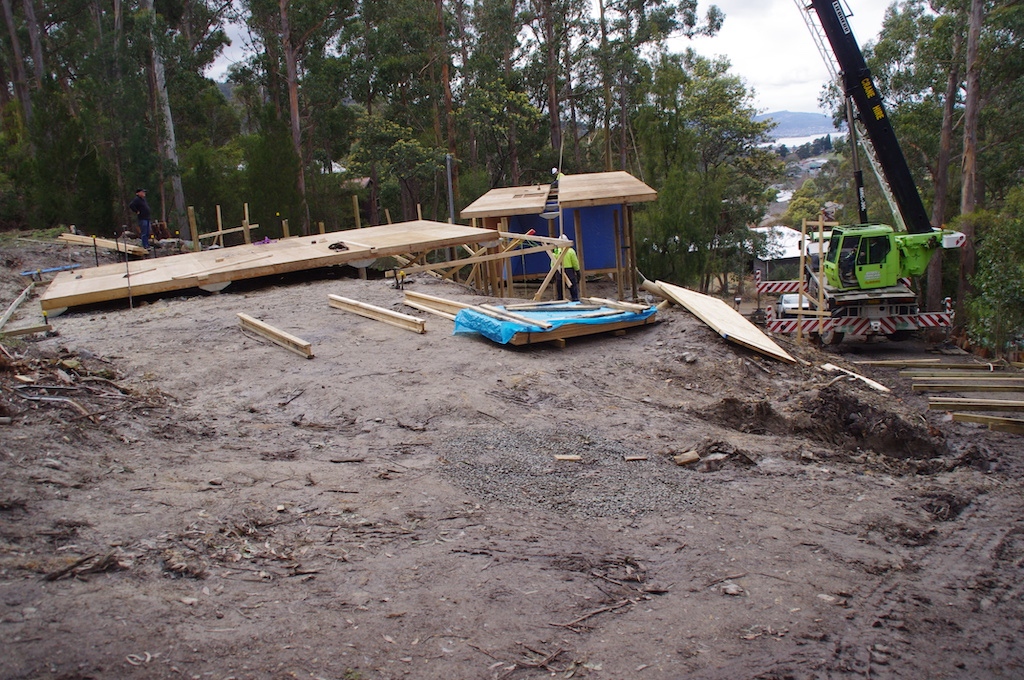 Footings and set out
Our set out has to be millimetre perfect due to the off site prefabrication.
Footings are a bored 600x600mm pad. Posts are braced in the footing. Pad footings require less concrete, a product high in embodied energy and is increasingly becoming of environmental concern.
The Guardian writes, 'Taking in all stages of production, concrete is said to be responsible for 4-8% of the world's CO2. Among materials, only coal, oil and gas are a greater source of greenhouse gases. Half of concrete's CO2 emissions are created during the manufacture of clinker, the most-energy intensive part of the cement-making process.
Ref:
https://www.theguardian.com/cities/2019/feb/25/concrete-the-most-destructive-material-on-earth
By reducing the concrete we are lessening our carbon footprint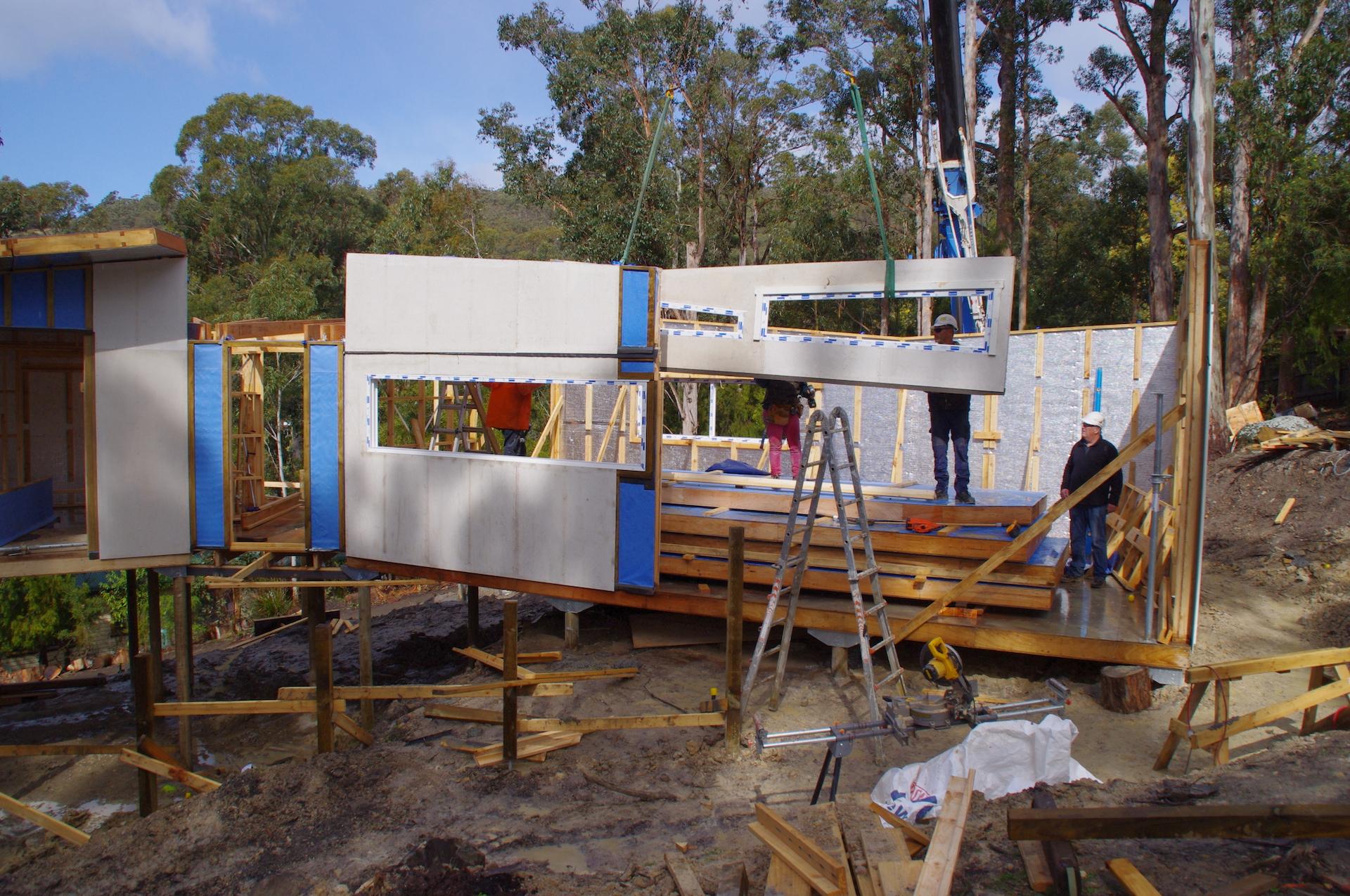 Offsite prefabrication
6th September 2018 - Carrier arrives from Westbury with flat packed building systems. Bottom floor floor panels and workshop walls are erected. Chalk lines are done and first floor wall modules are placed.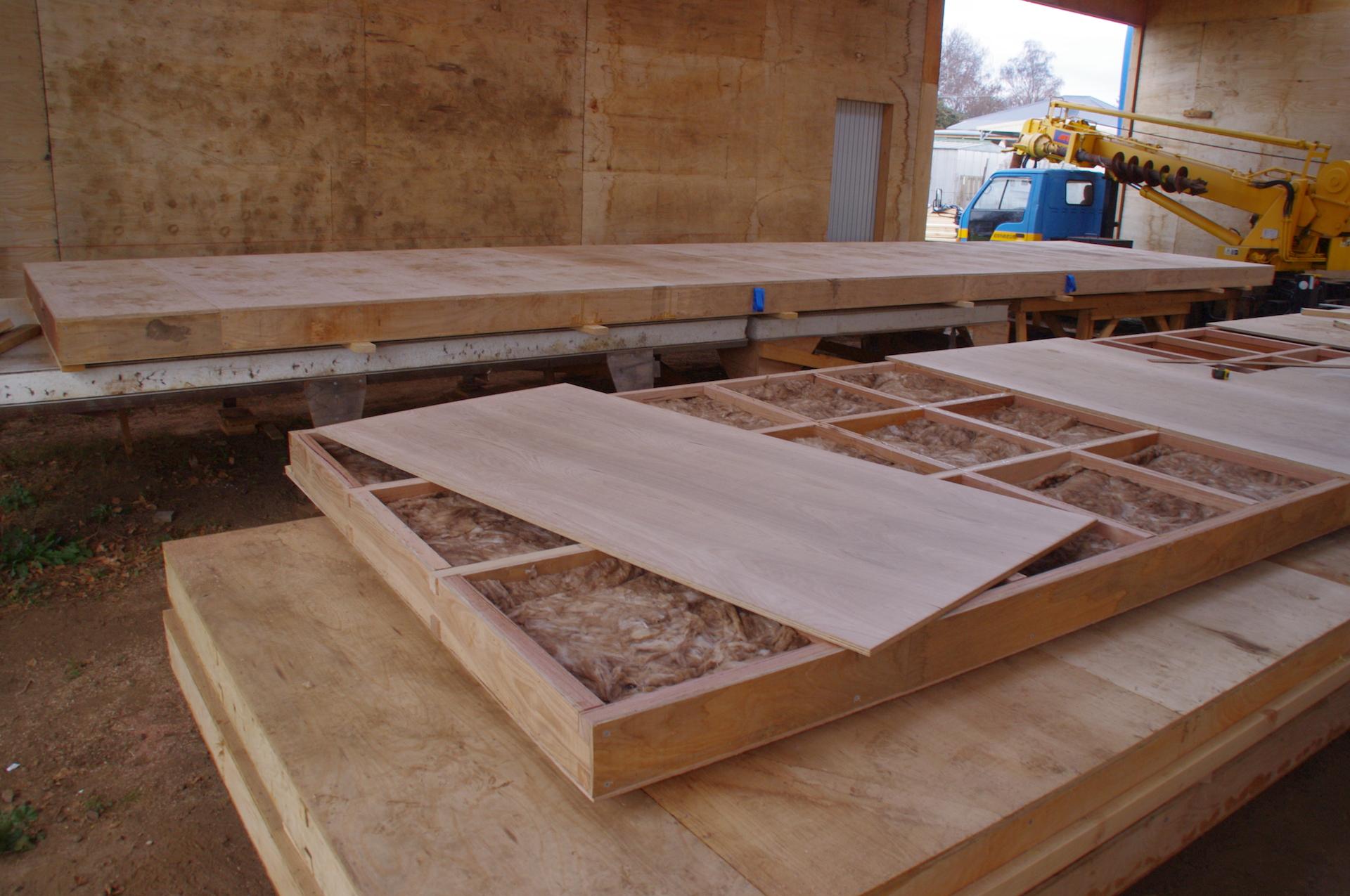 Hyper-Insulated Floor and Roof Panels
The floor, wall and roof structure for the build at 41 Avon Road were manufactured off site in the northern Tasmanian workshop, ensuring quality control and energy efficient building practices in a controlled environment.
Floor and roof panels have an interlocking ply and timber grillage, ply skins, Knauf bulk insulation from recycled glass, the grillage not the insulation is structural. The insulation is sandwiched between two skins of ply, thus reducing thermal leakage. Continuous vapour control layers reduces condensation. The outer skin of the eSIP is local Tasmanian Hardwood structural ply.
The manufacturing of plywood makes use of smaller diameter logs that are problematic in the forestry and would otherwise be wood chipped. As far as we know these are the only SIPs available in Australia free of polystyrene.
Designed by Warren French Architect and Chris Potter Engineering, engineer certified, built by Valley Workshop.
R VALUES
Floor and Roof – R 7.34
External Walls - R 6.1