Renovation
From shack to holiday house
Original shack - Original one bedroom shack with 2 bedroom sleepout with breezeway.
Lots of character, magnificent front veranda for admiring the Hazards mountains and passing sea eagles.
The large gum tree overhanging the house providing easy roof access for the local possums.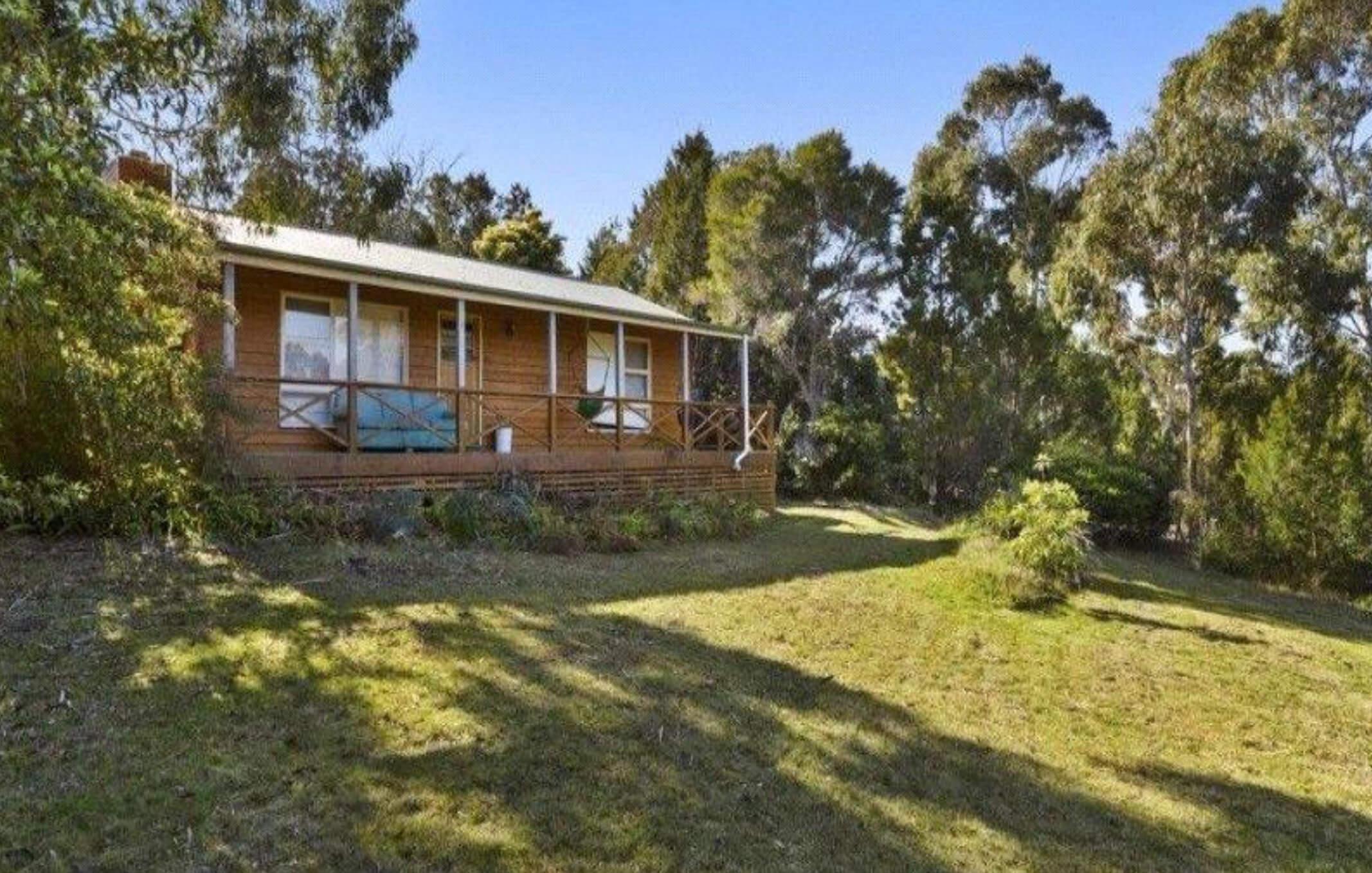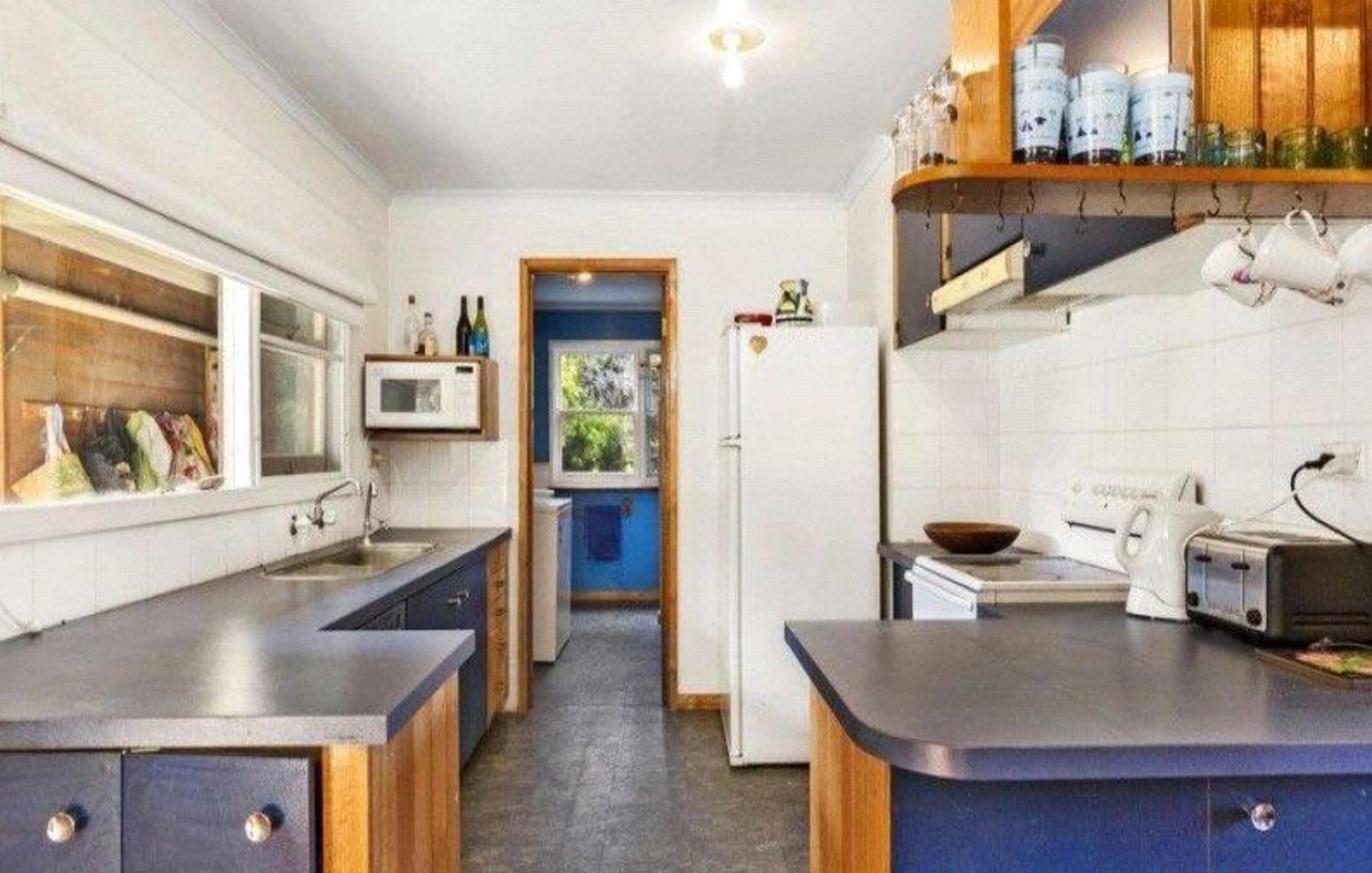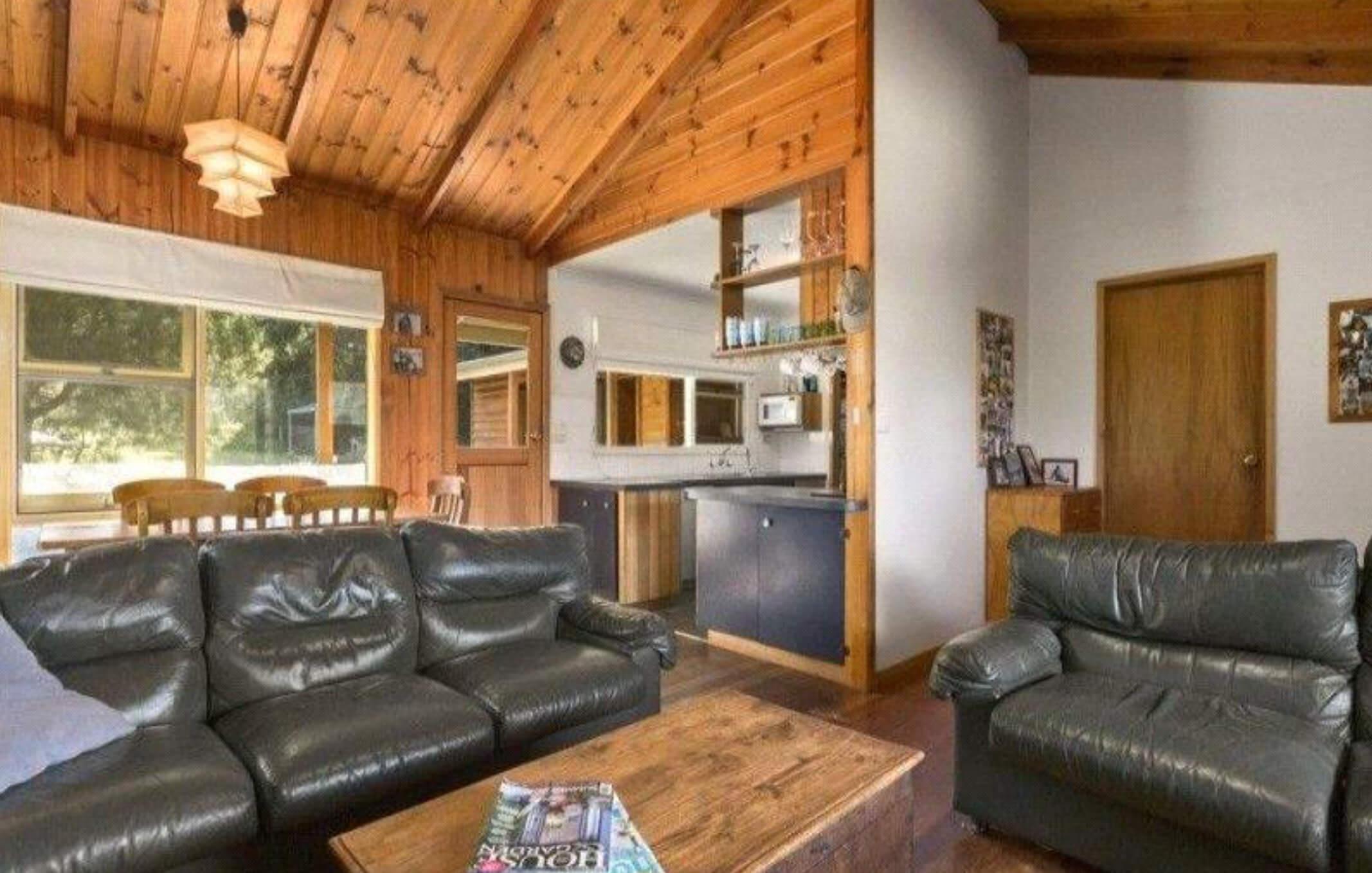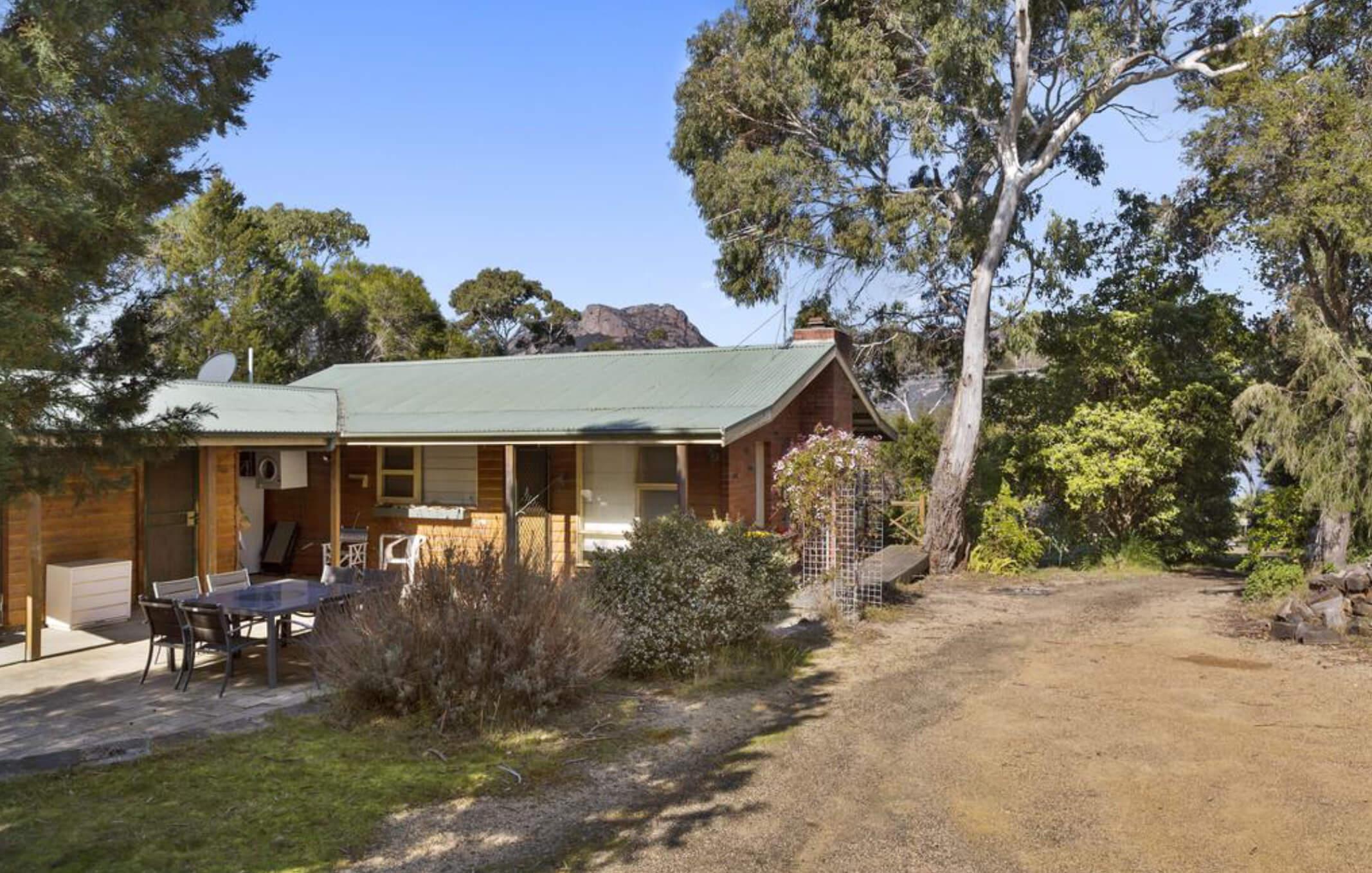 Original Shack
Rear - Original two rooms sleepout backing onto the patio
Breezeway between the two buildings providing shelter for a fridge and hanging area for coats.
Interior - Cosy interior, originally with open fireplace which we replaced with large inbuilt wood heater prior to renovation.
The original character showing through again especially during winter when the breeze found its way through the breeze found its way through the cracks in the doors and you could see the stars in the doors and you could see the stars in the night sky from the gaps between walls and ceiling.
Functional use of space combining kitchen, bathrooms, and laundry.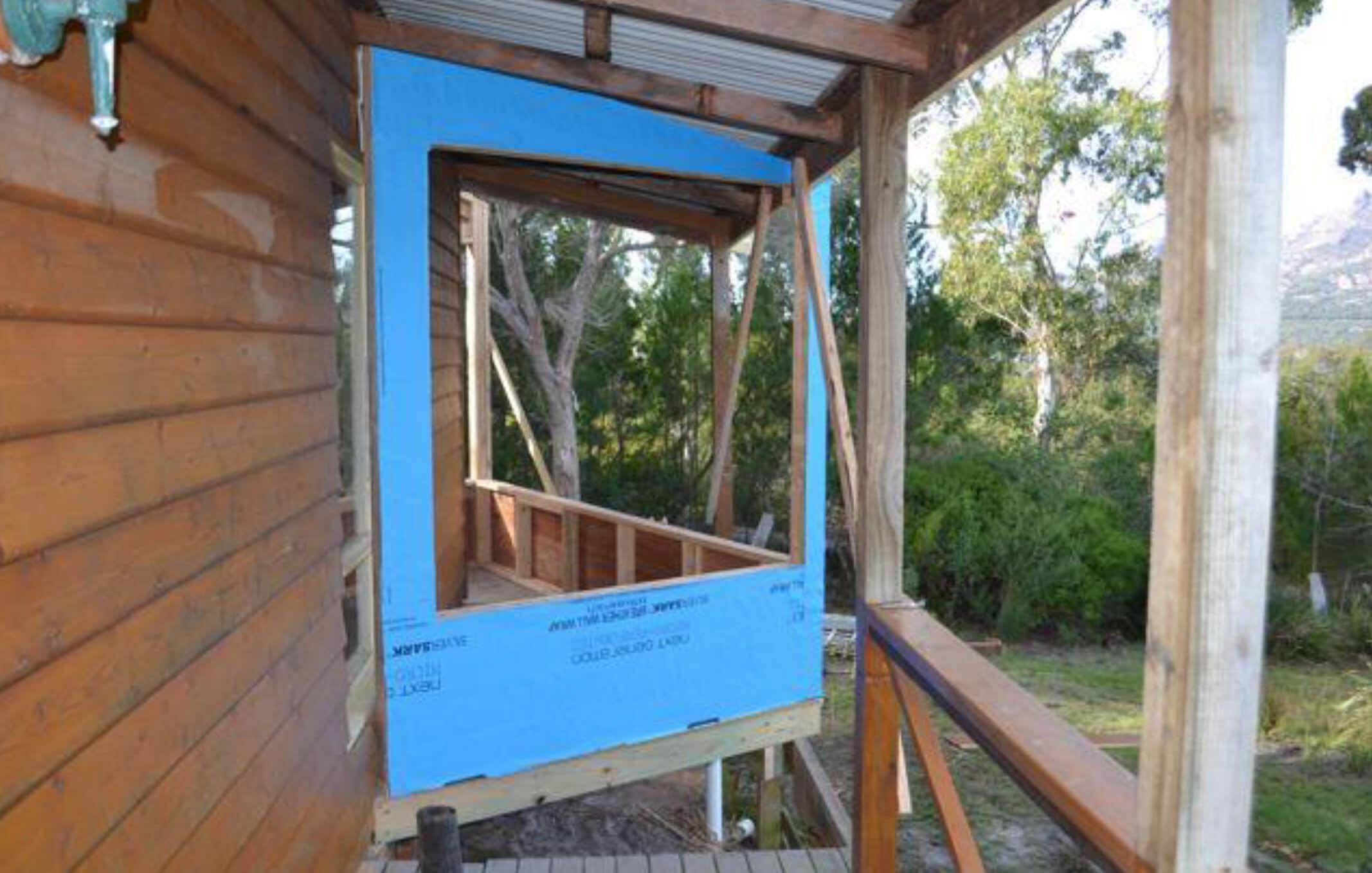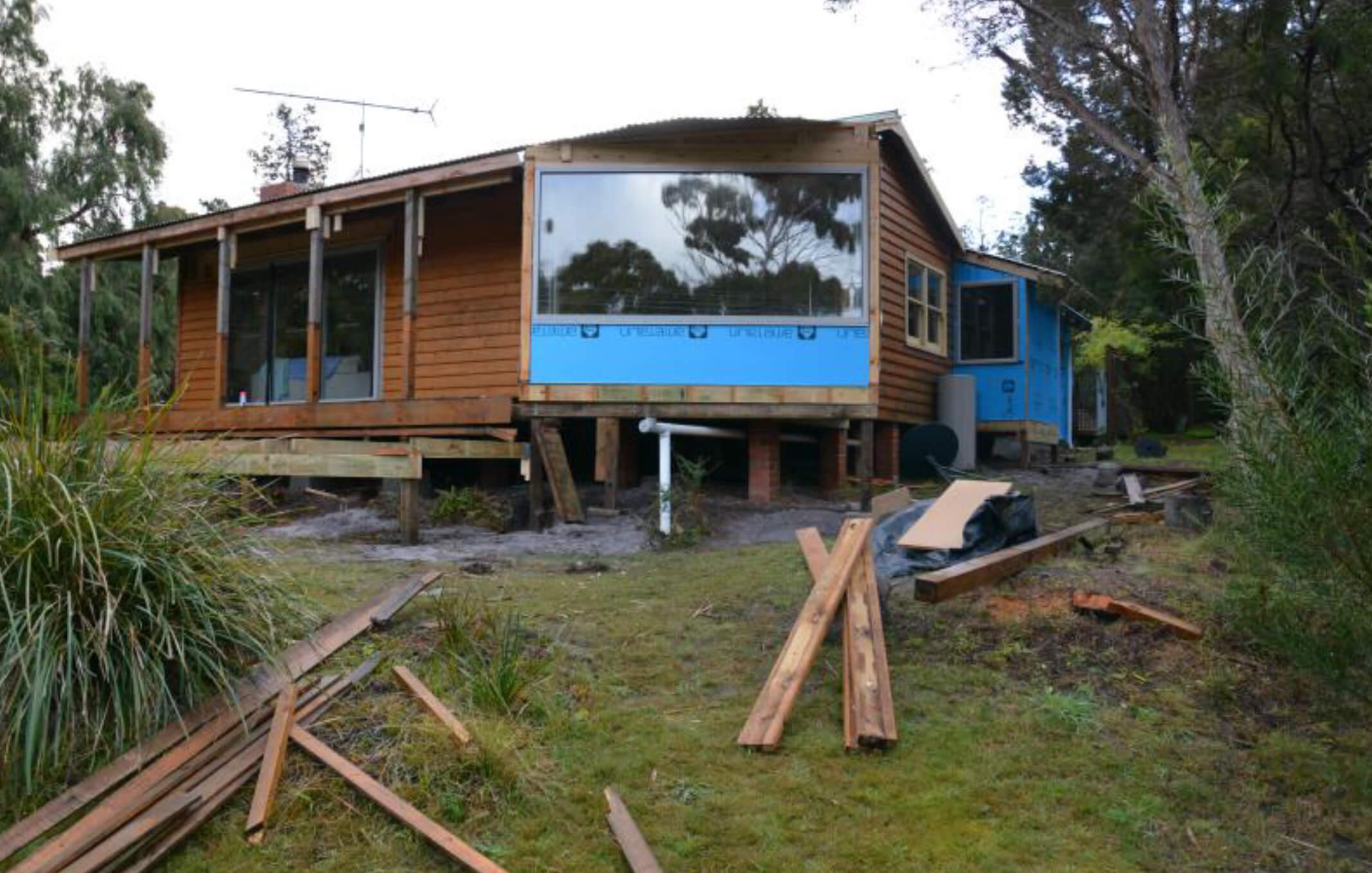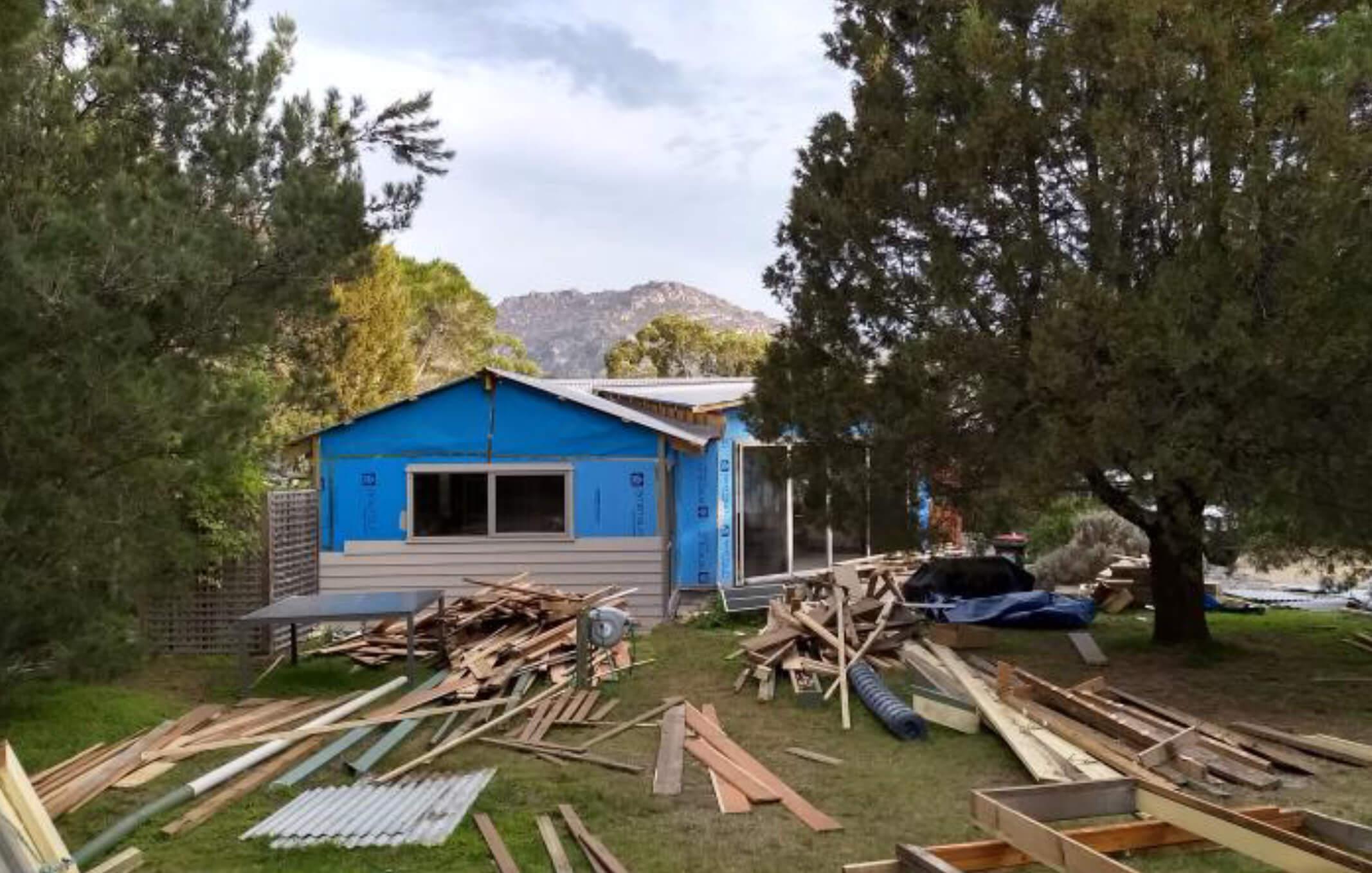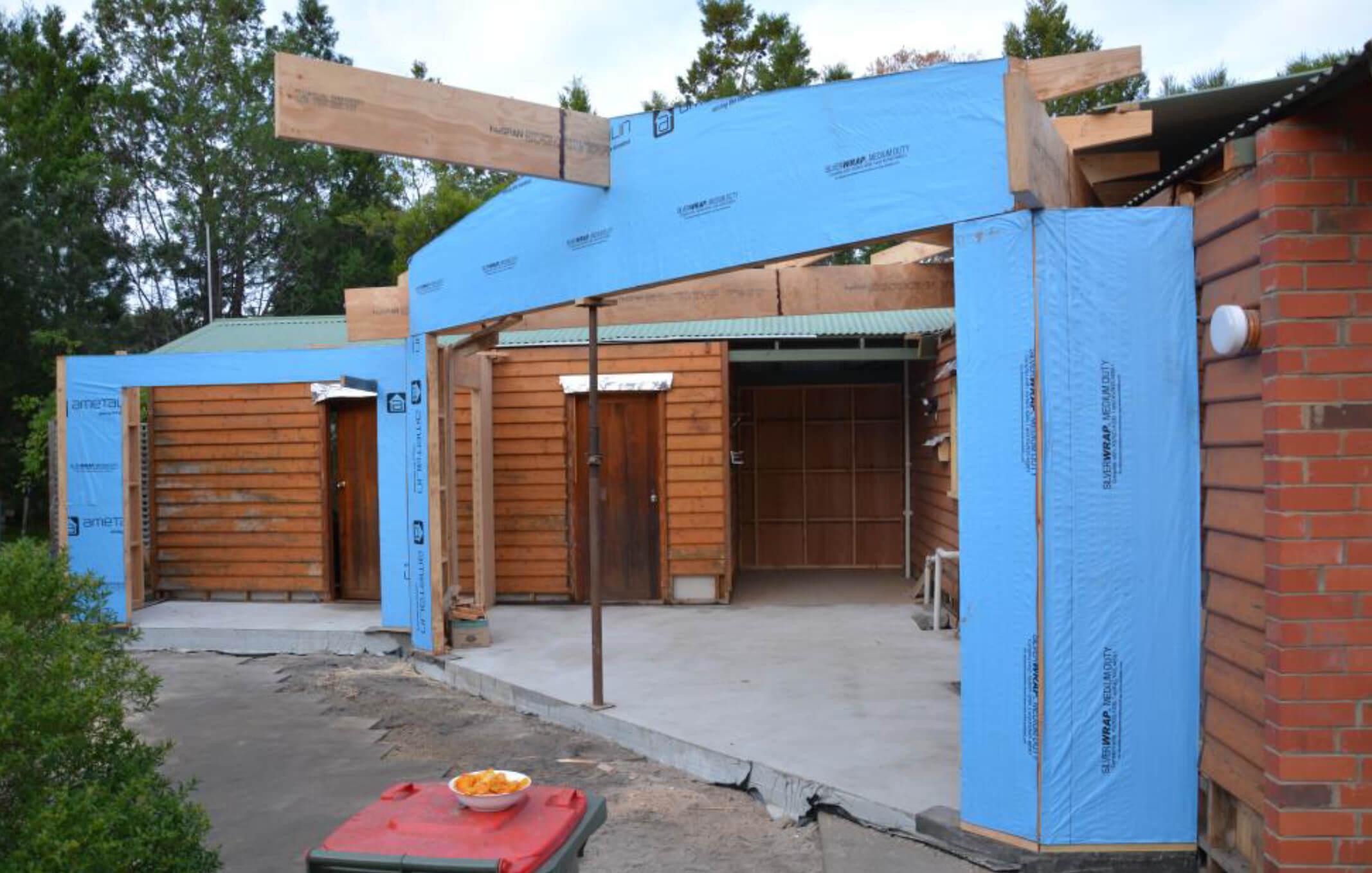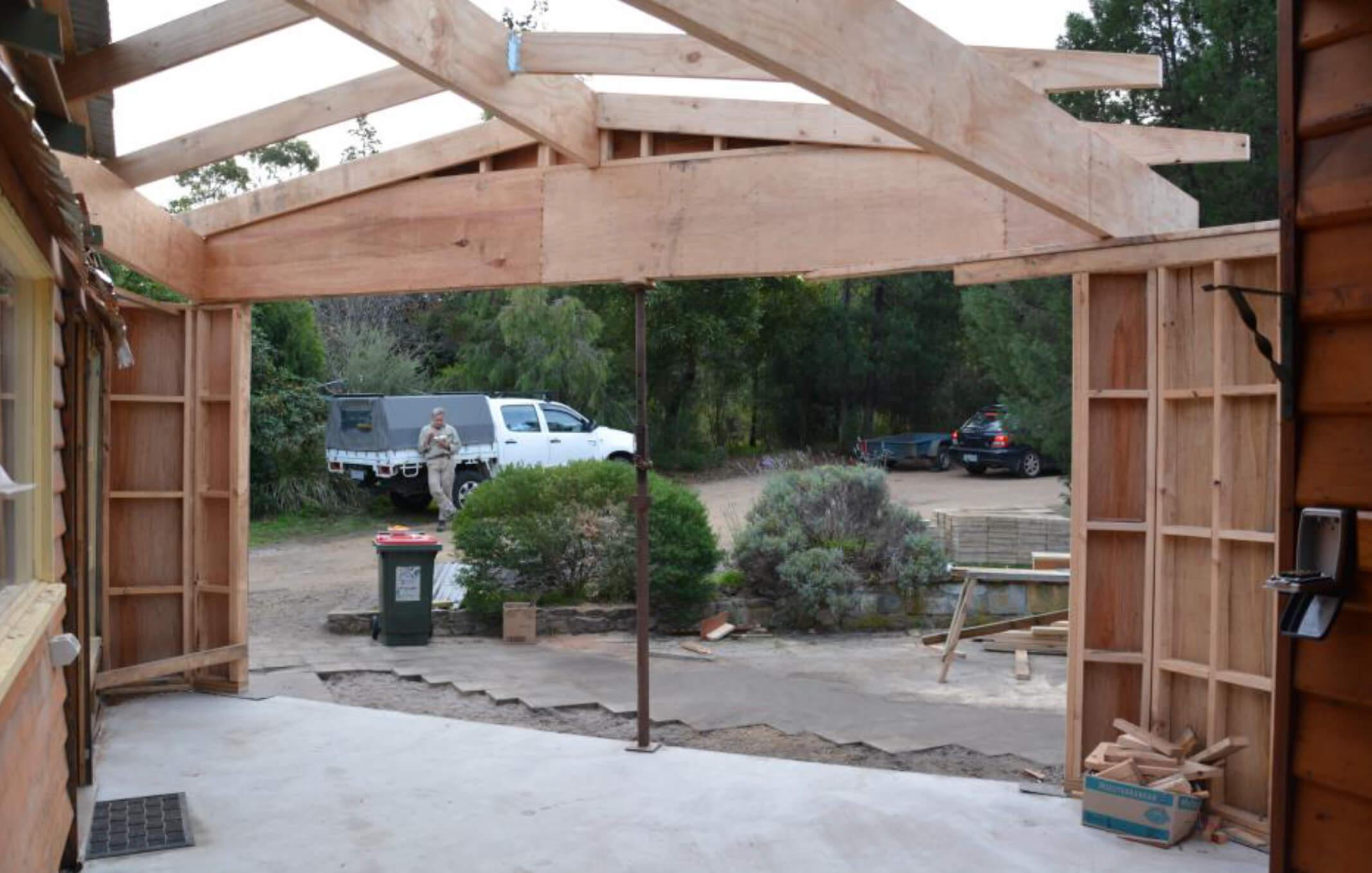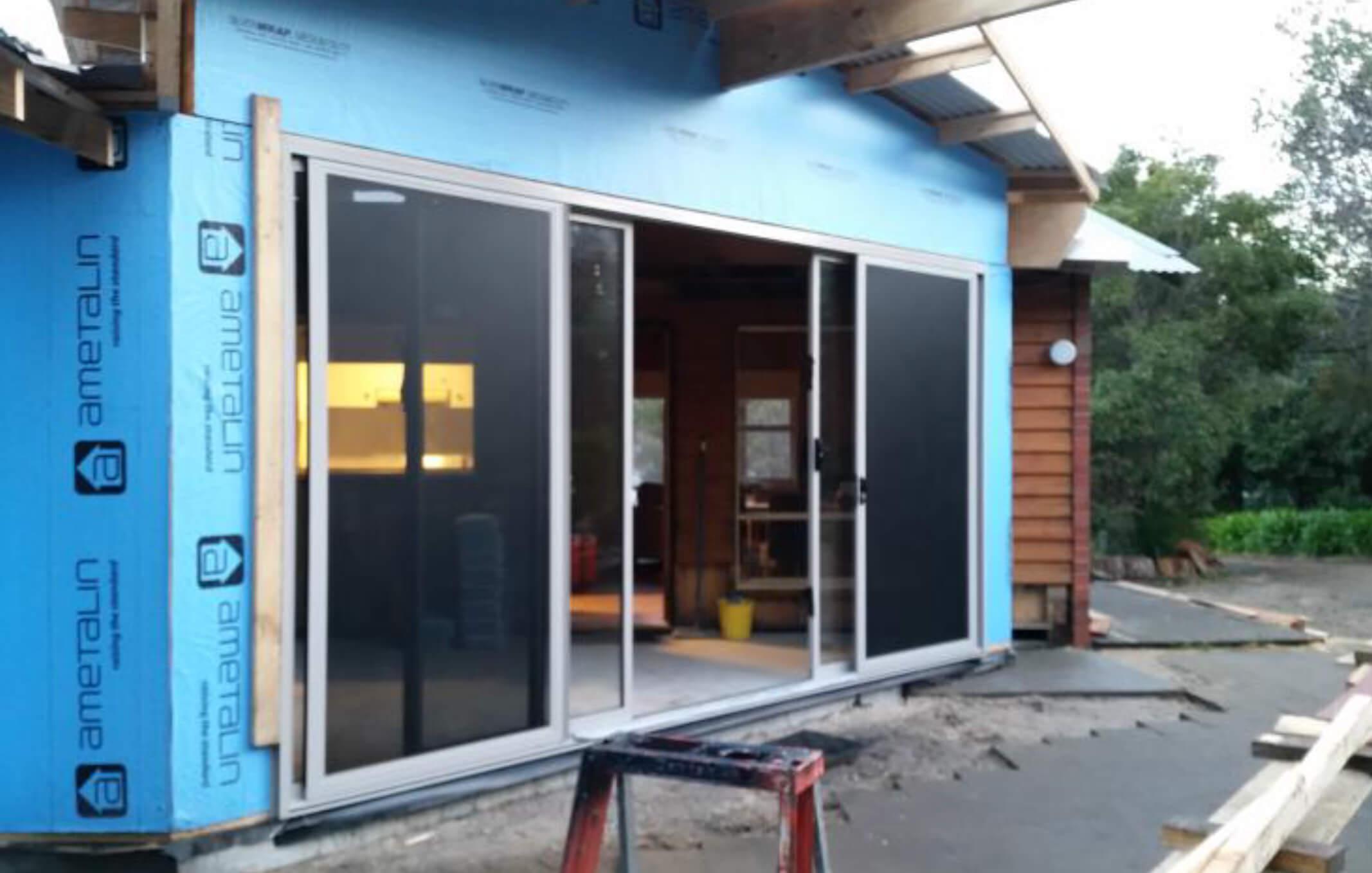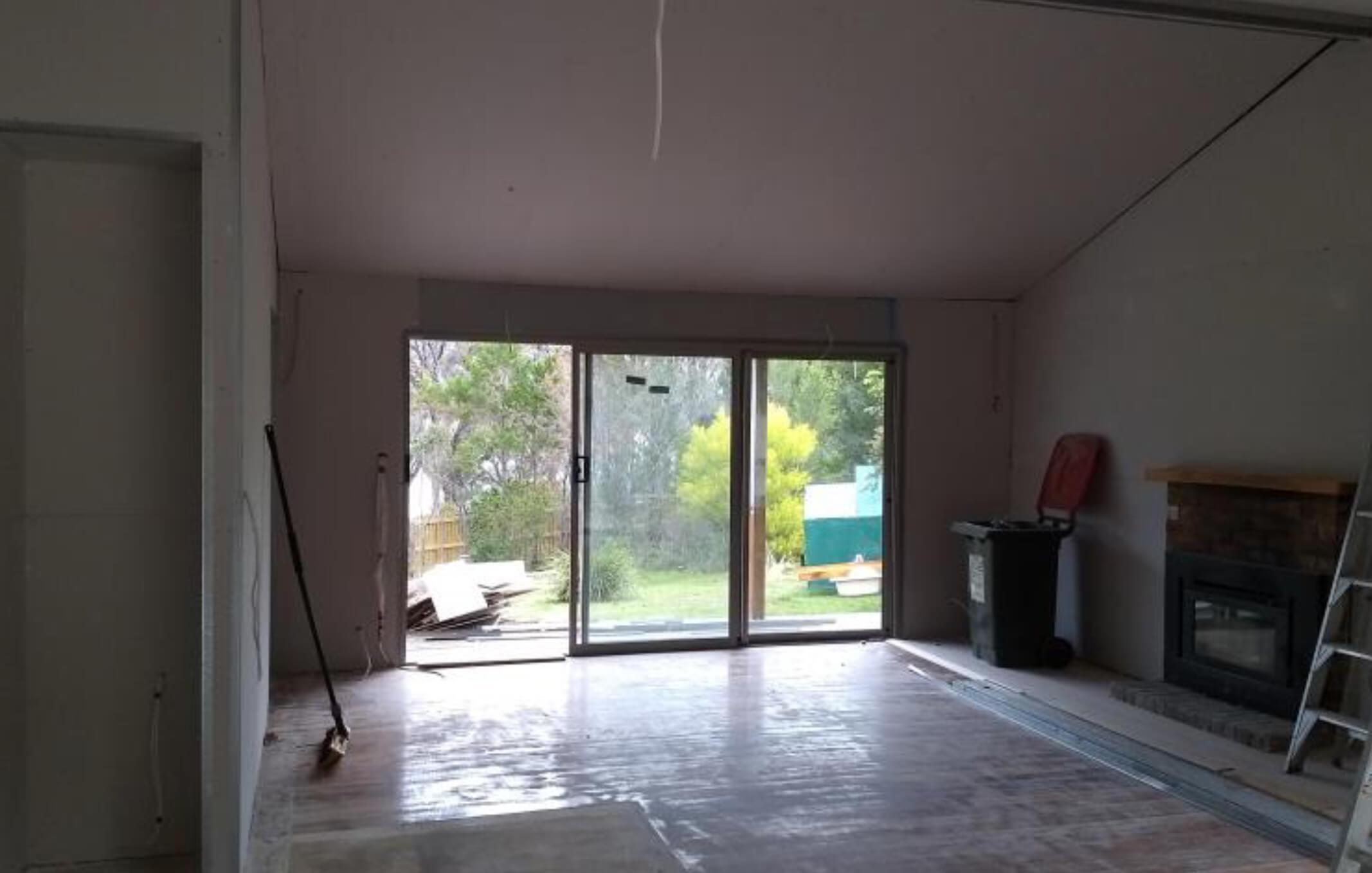 Renovation begins
Front of the buildings showing framing for bedroom 1 bay window.
Rear of building showing a large central beam supporting the atrium.
Rear of building and the widening of the original sleepout bedrooms to form bedroom 2.
Scope of Work
Existing Building 78㎡
Extend Bedroom 2
Additional Living Room
Bay Window to Bedroom 1
New Work 24㎡
Ew Building Envelope 102㎡
Convert Bedrooms 3 to Laundry and Robe
Convert existing Breezeway to Bathroom
Also
Replace existing wooden frame windows & doors with double glazed aluminium frame.
Insulated (R5) between rafters in existing building and fit new ceiling to contain.
Remove verandah balustrade and build new decks at -450mm from existing verandah floor level.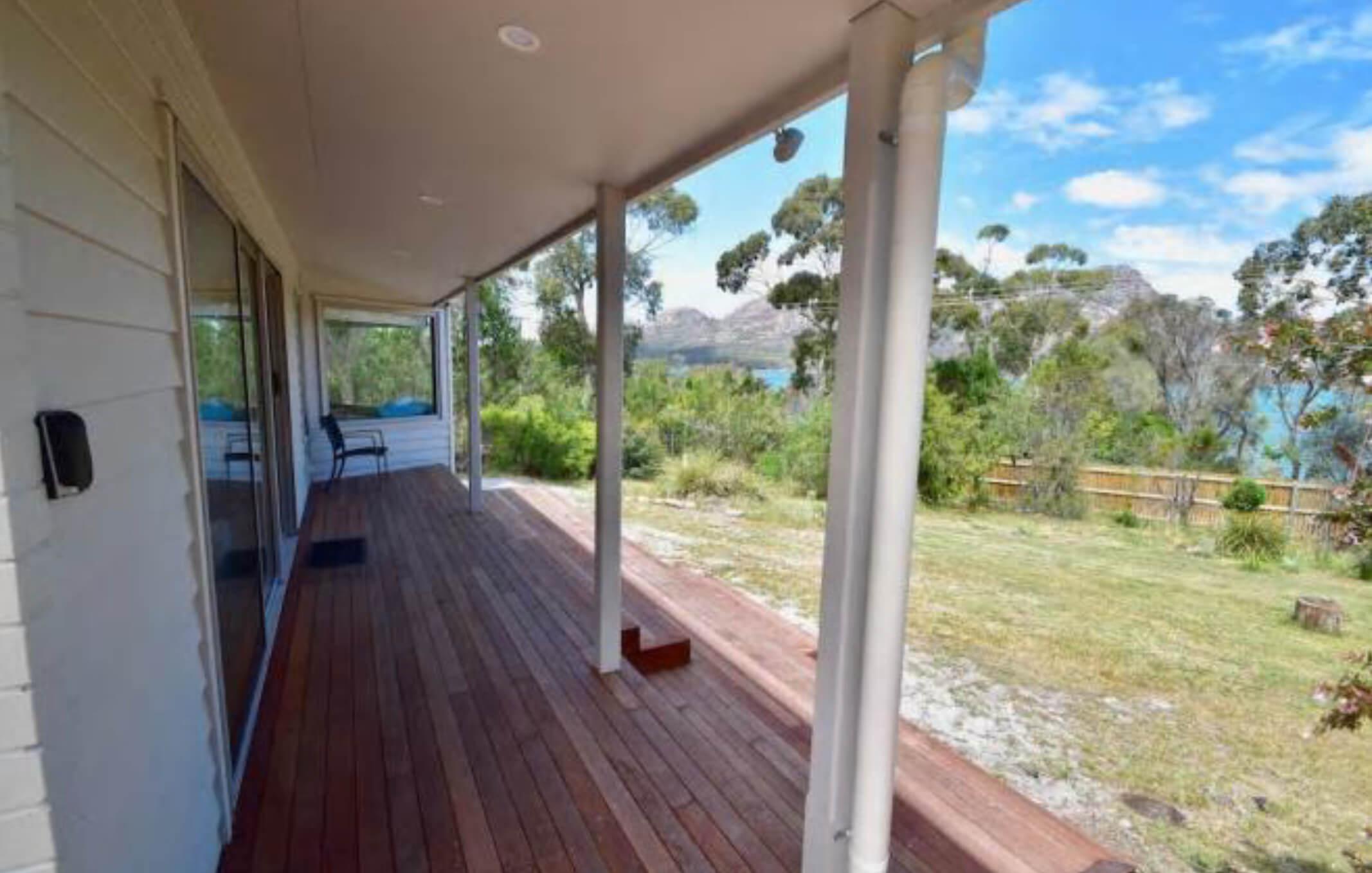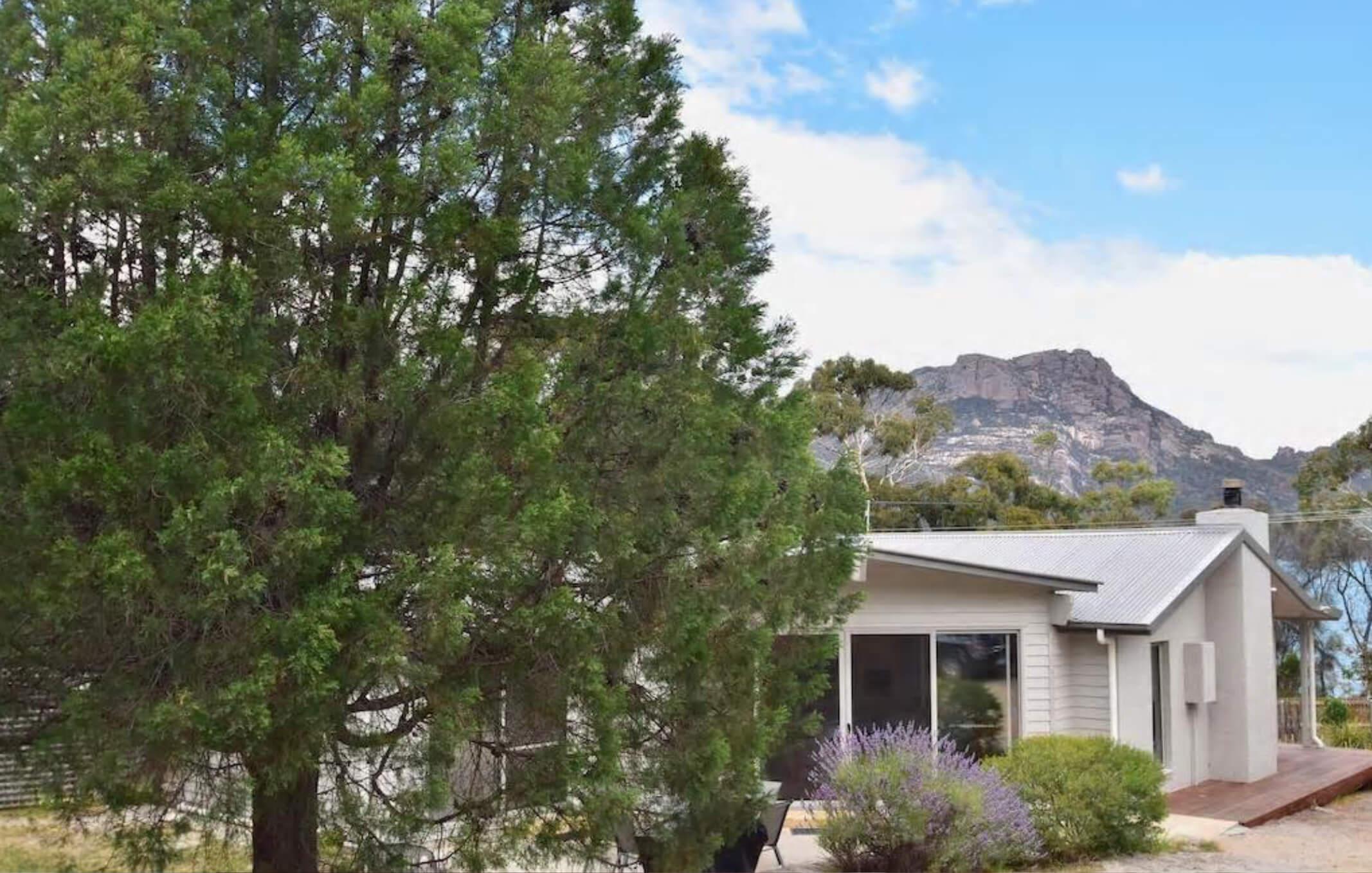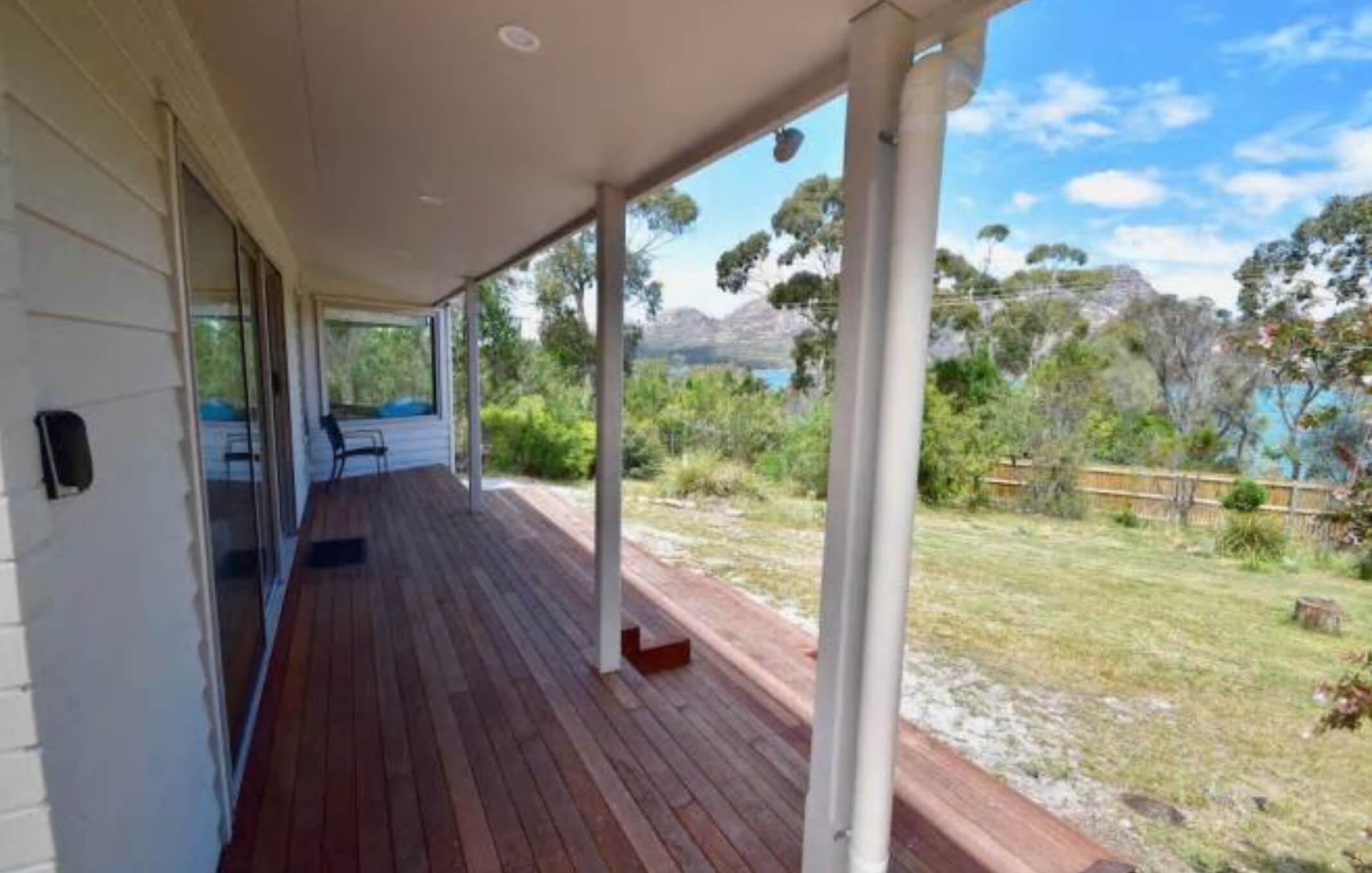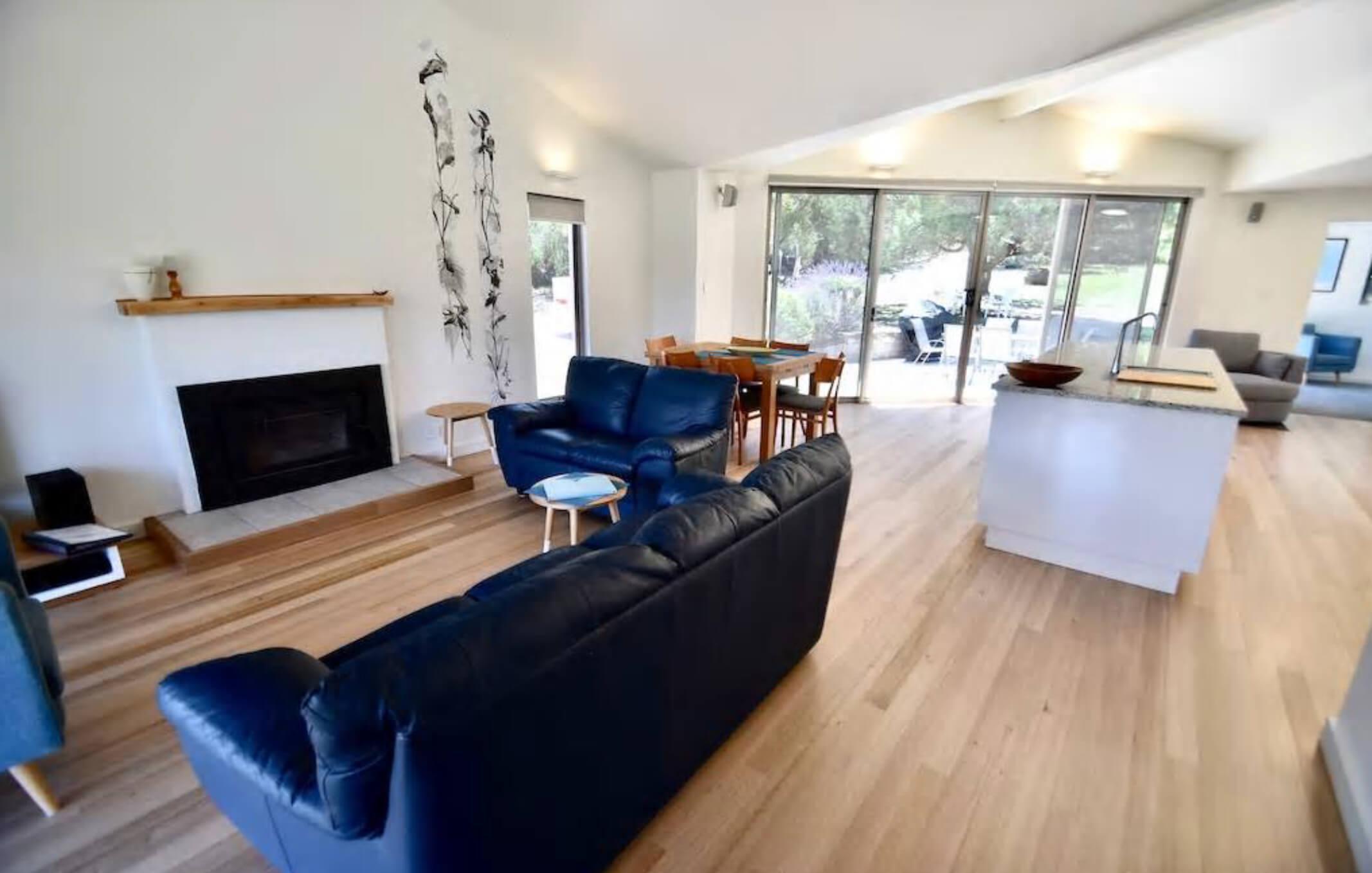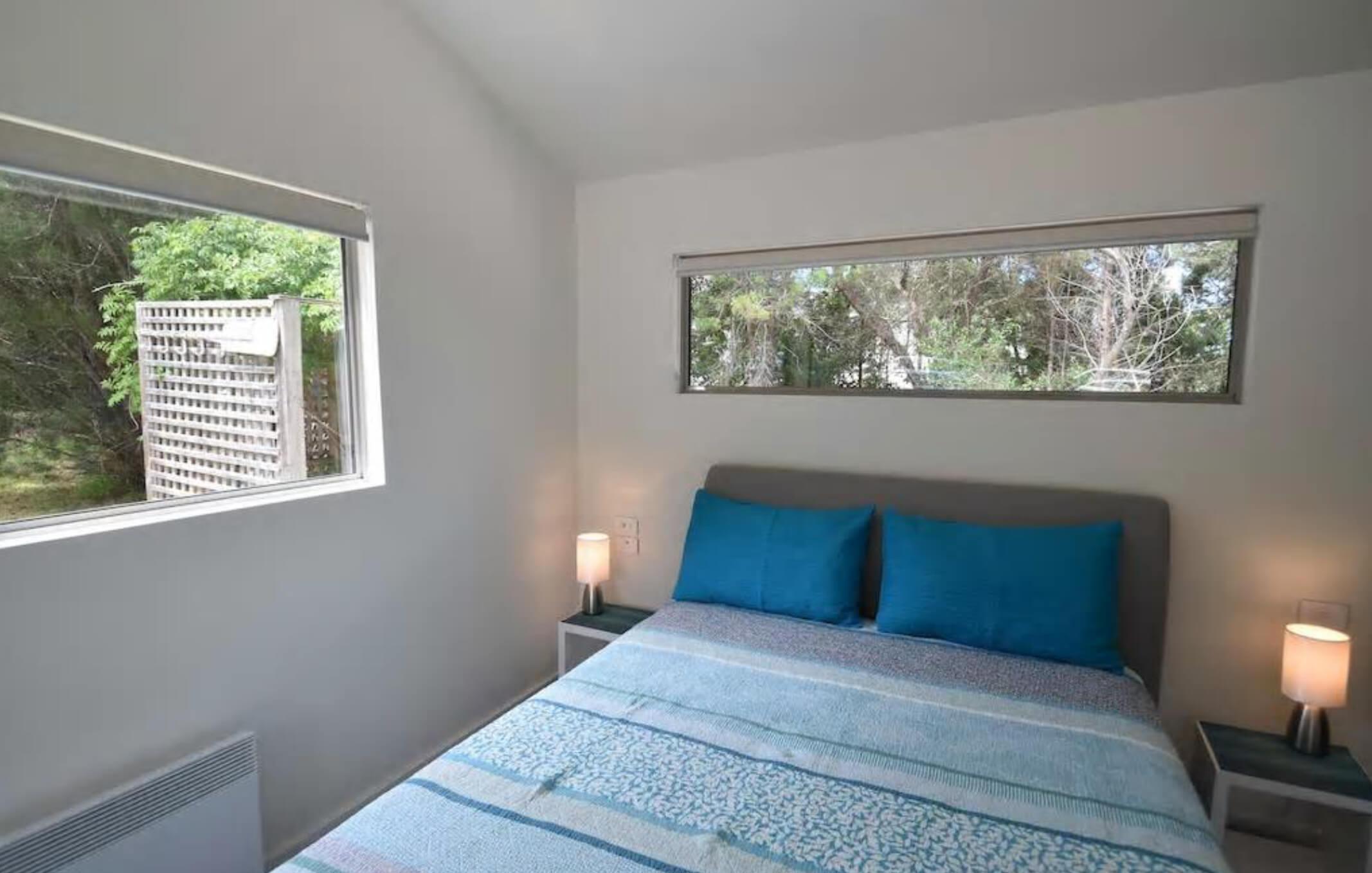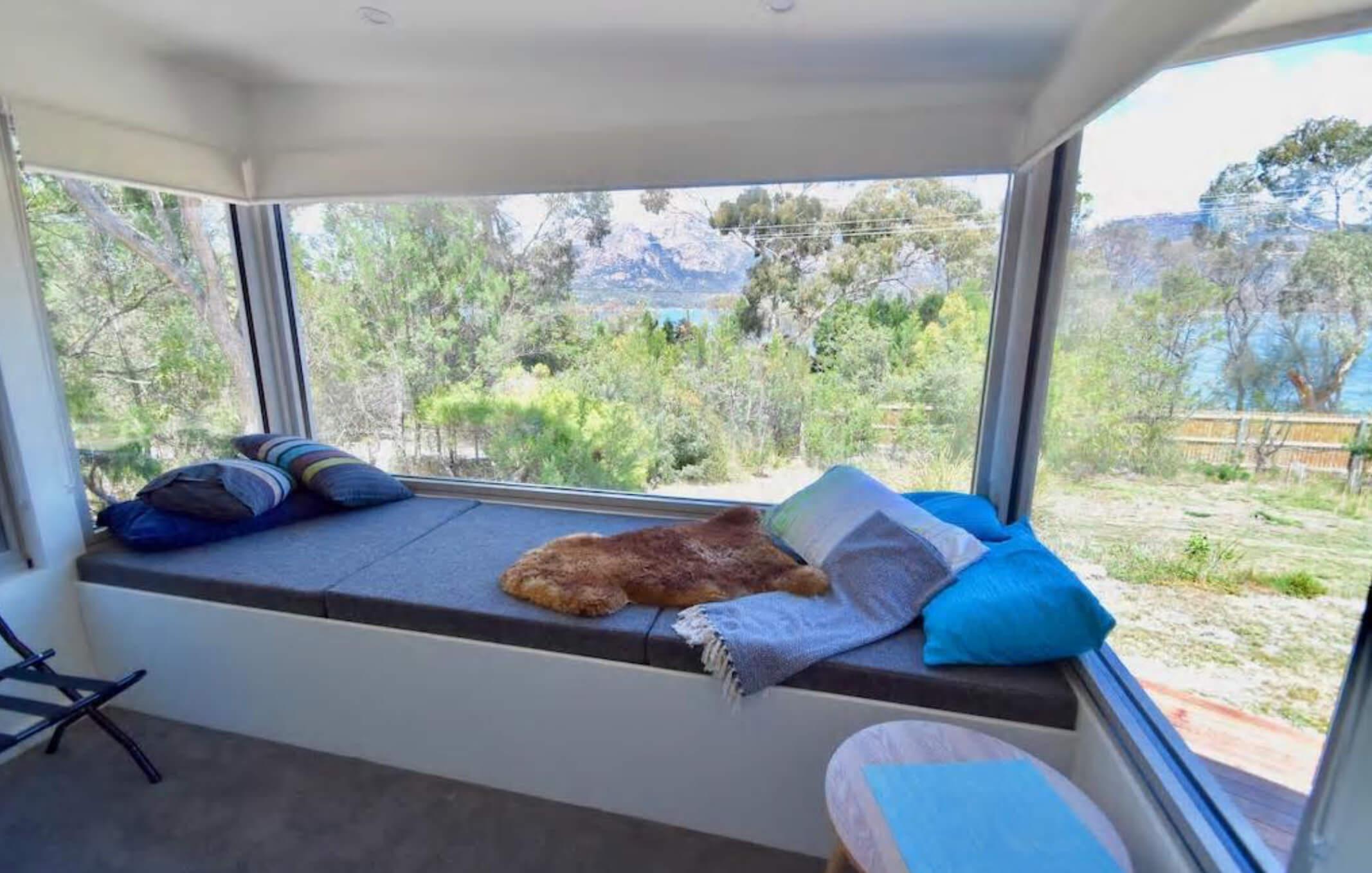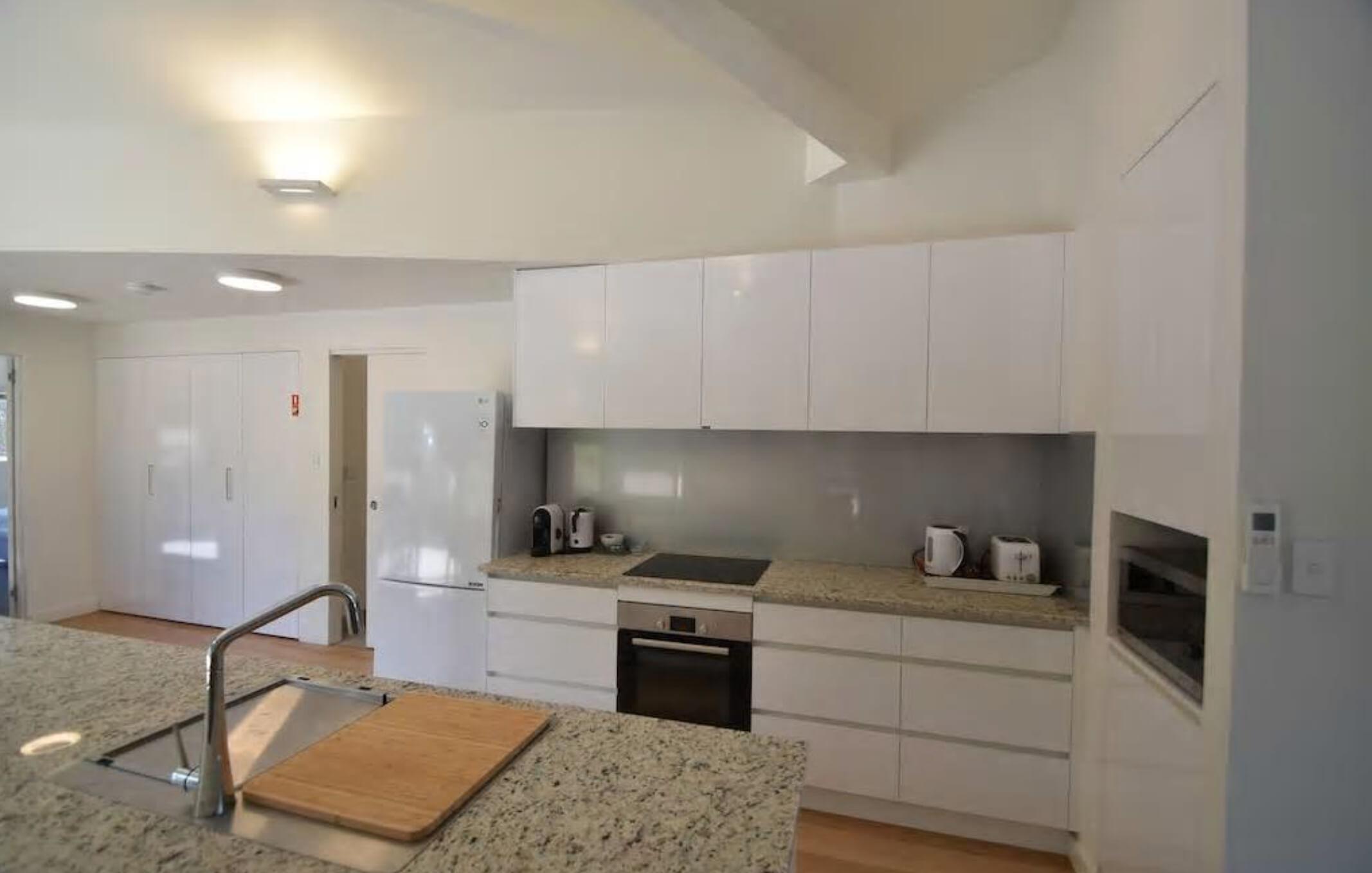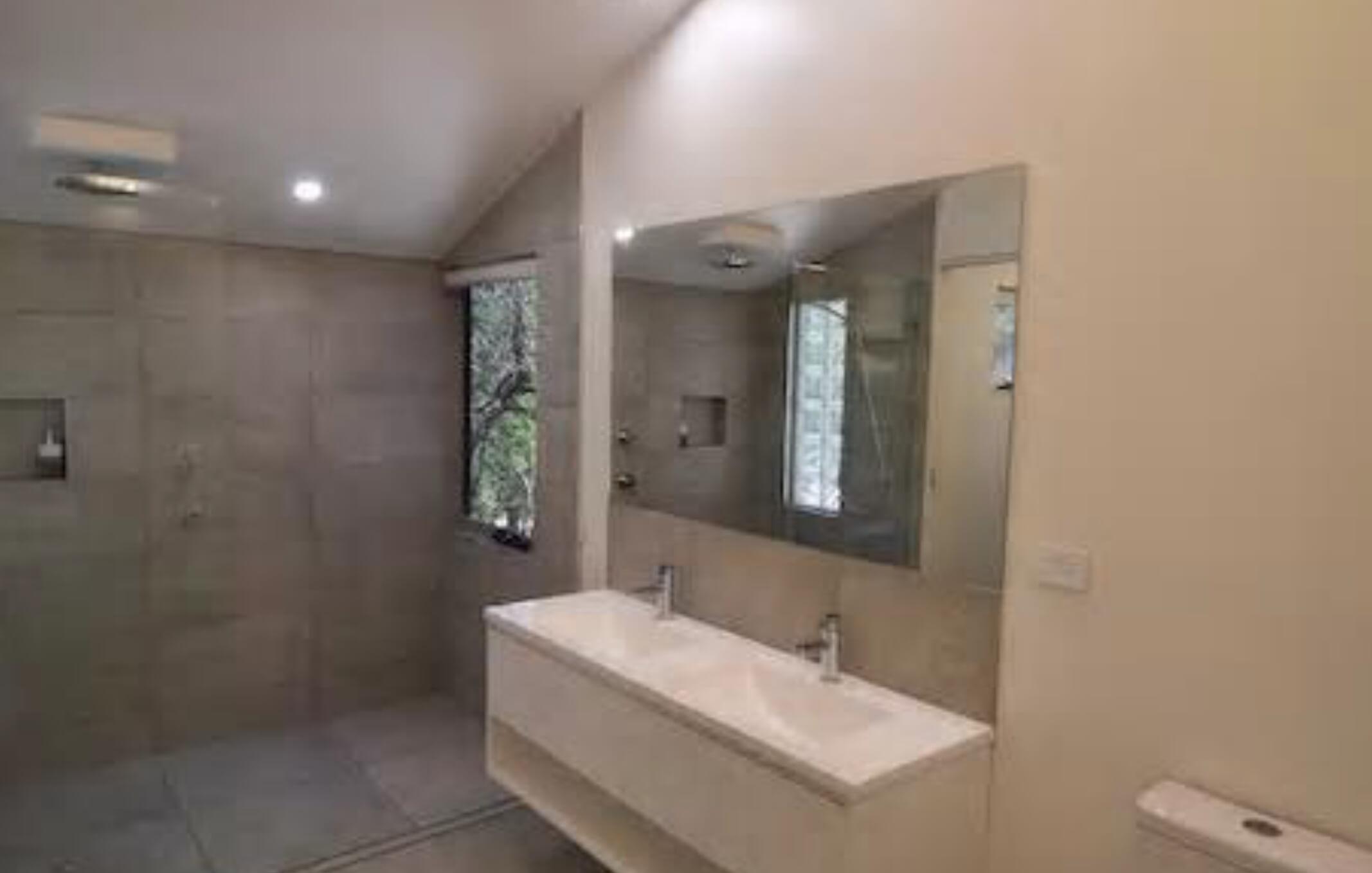 Living Areas
Clean lines
Muted lighting
Large living area
Retention of the wood heating
Large kitchen area
Island bench with seating
Discrete laundry facilities
Bedroom 1
Queen size bed
Large bay window framing the Hazard Mountains
Morning and afternoon sun
Magnificient sunsets
Ensuite bathroom with floor heating
Bedroom 2
Queen size bed
Opens onto rear patio
All day sun
Stargazing from bed
Private entrance to the main bathroom
Bathrooms
Identical functionality in both bathrooms

Double bowl vanities
Lots of storage
Hand and rain showers with independent controls
Floor heating