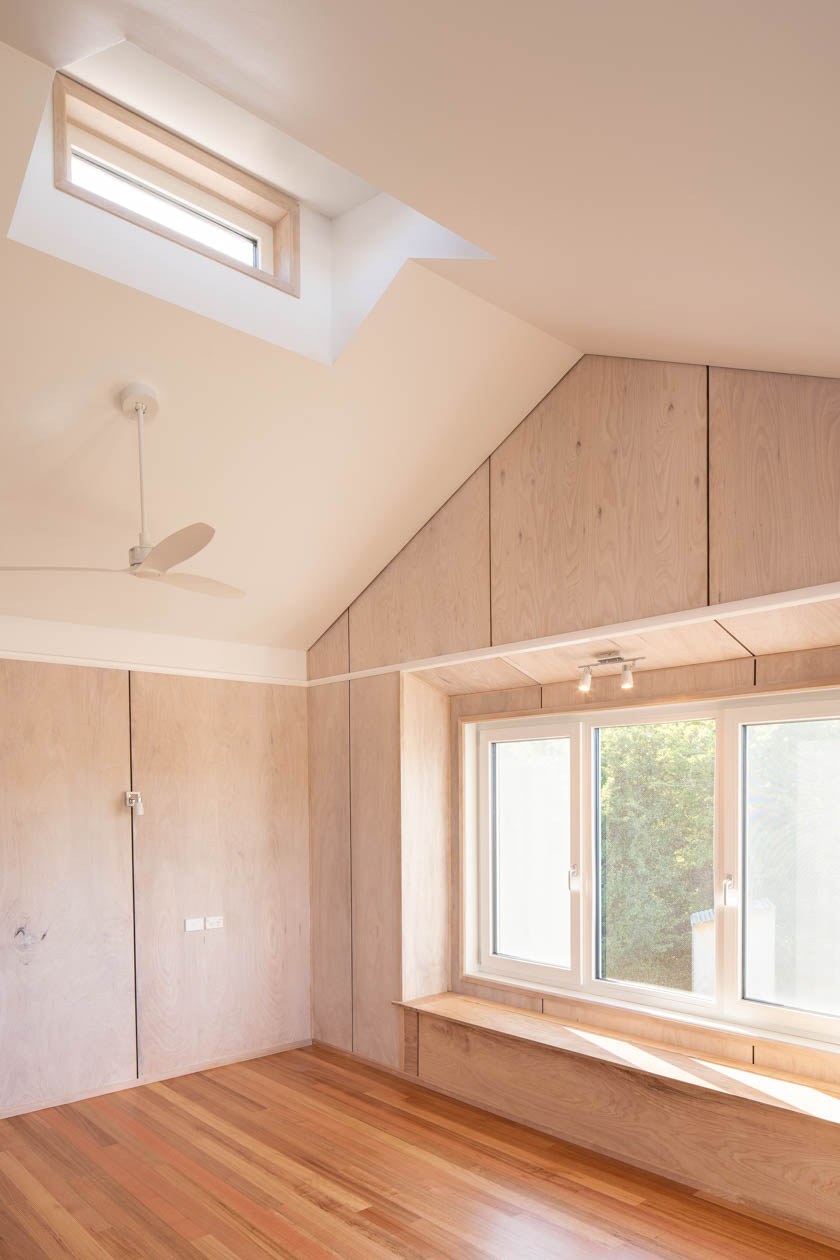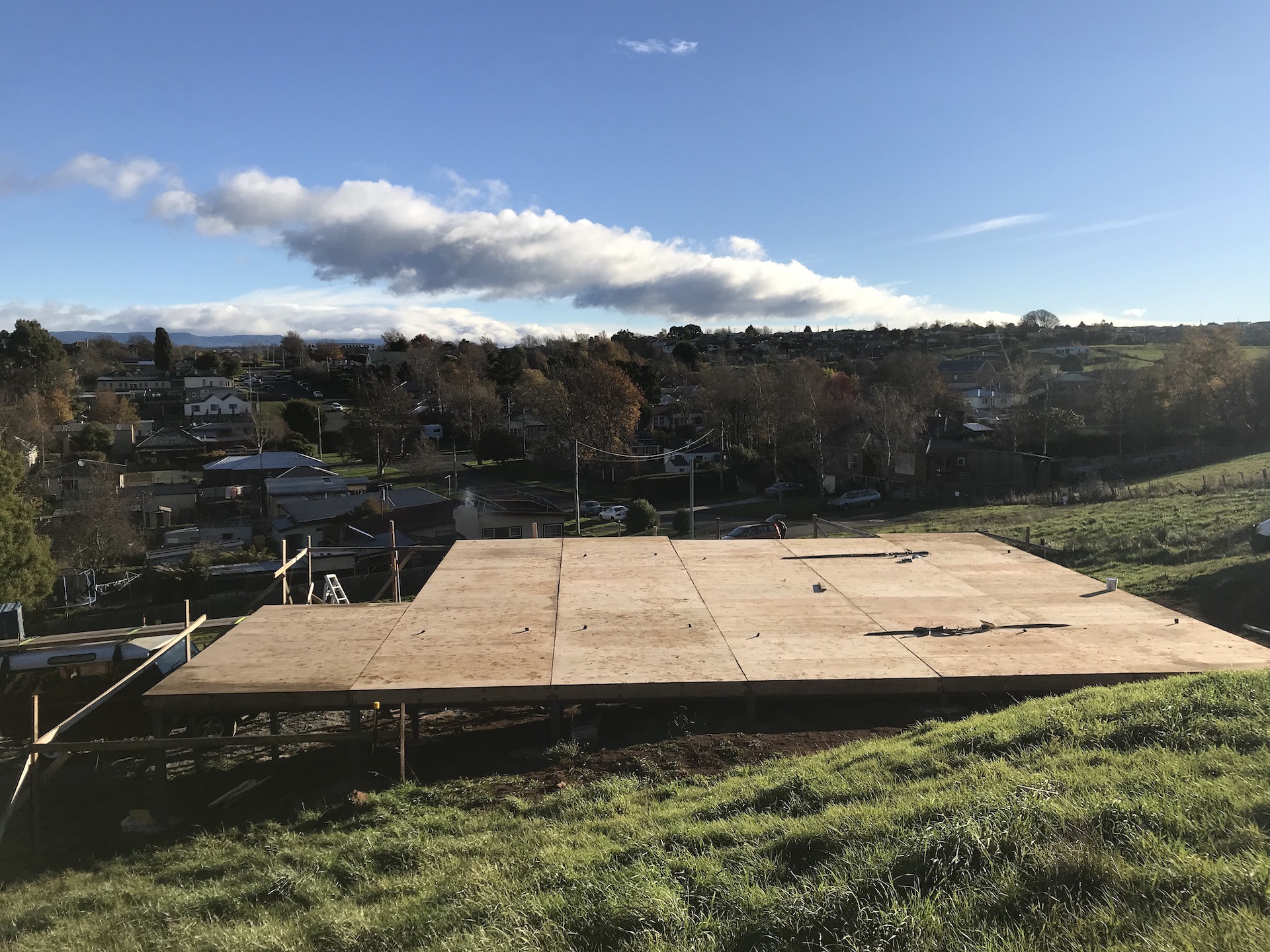 Phase 1 - Floor Panel Delivery
On Monday 27th May the first phase of the house delivery commenced, the hyper-insulated floor panels. We started the day at footings and a few hours later, the subfloor was in place.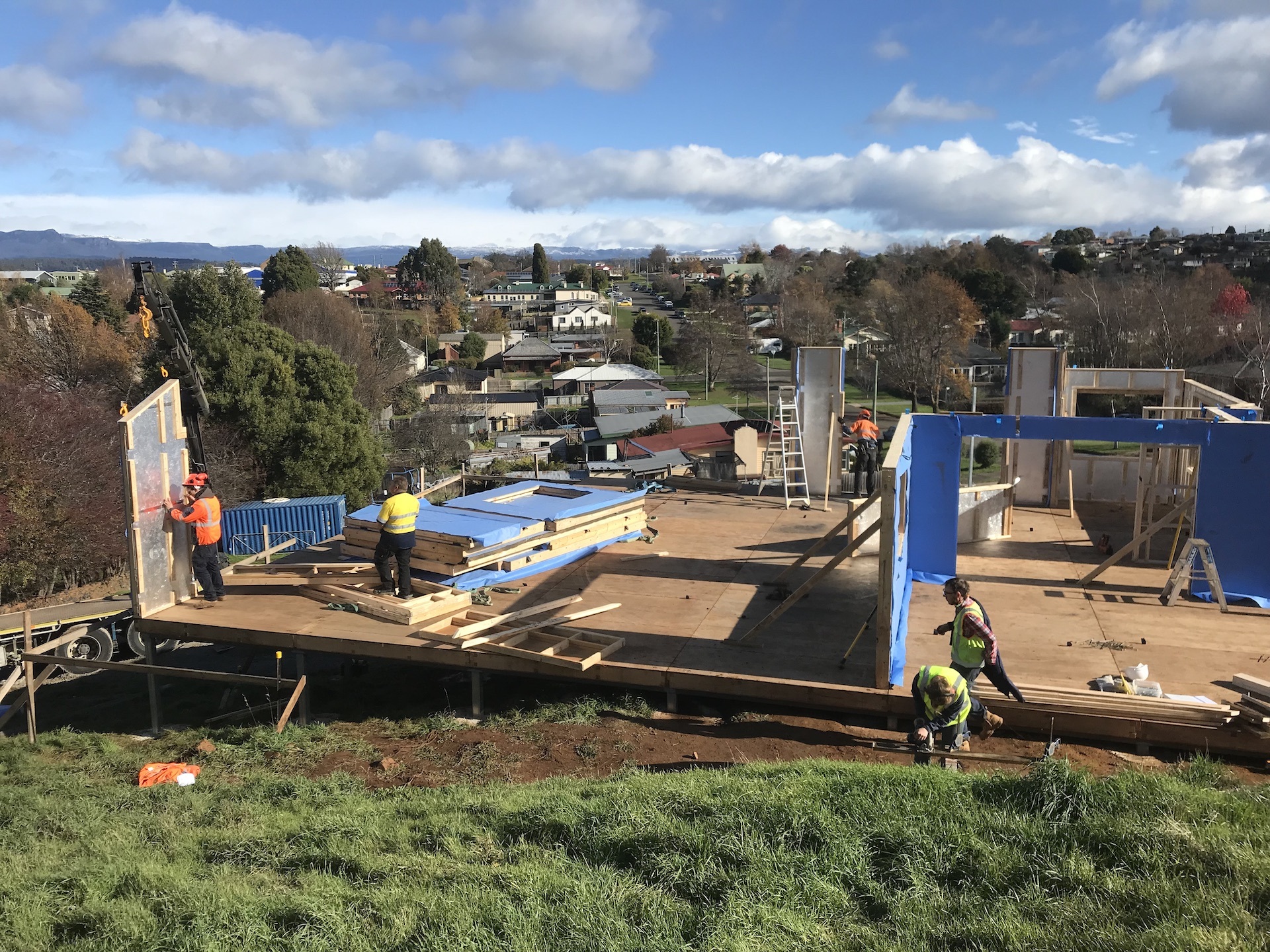 Wall Module Delivery
On Wednesday 29th May the hyper insulated wall modules with condensation control membranes were placed onsite.